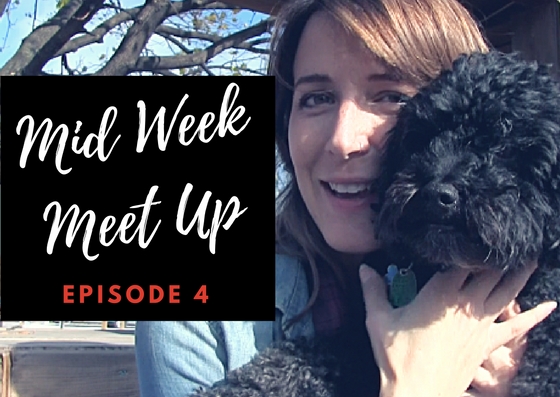 MWMU Episode 4: Tips to Increase Client Retention, Jam Session Checklist
BOOT CAMP IDEAS
MWMU Episode 4: Tips to Increase Client Retention, Jam Session Checklist
In this episode I'm talking about tips to increase client retention! I get a lot of emails and comments, questions about client retention. Saying clients come for a class or a week or two, then don't come back. Don't accept this! There are things you can do to keep them coming back.
The Biggest Tip: You have to make a connection! Compliment them, find a mutual interest, ask them about there goals. Find out what motivated them to walk through your doors and do the class. If you can find there motivations, you can talk about that and how you can help.
Another tip is making sure to give newbies attention. The worst thing is having someone come to your class and not talk to them one on one for a few minutes before or after. Try not to make your class feel "clicky" by only given attention to your regulars.
Next tip, make every class like a production! It's a show that you want your clients to enjoy. You have to be pumped up, keep positive energy, have suitable music on, and make it a positive environment with intense workouts consistently. BUT, be careful, there is absolutely a balance you have to find. You don't want to be too over the top. The skill and trick is finding the balance and making your class a great production.
Next, keep your classes fresh! To keep clients coming back you need to give them variety. You need to always be giving your clients different workouts and types of classes. There are so many opportunities! Beach Workouts, Urban Street Workouts, Indoor Workouts, Weight Workouts, Hill Workouts, Concert Workouts….be fresh, be creative, and challenge your clients…always.
You need to always be analyzing your business from a outside perspective and drop the ego. Example….is your location okay? Maybe parking is an issues, traffic to get to your class…you have to ask clients and find out there thoughts. Try doing a survey and find out weaknesses in your bootcamp.
These are just a few tips to increase client retention. The first step is experiencing your class form your clients shoes, and understanding what makes clients want to come back. Again, the most valuable trick is to make a connection.
So excited for us all to put together a Jam Session in our different cities! Here is a checklist of the first items we need to figure out this week.
WEEK 1 JAM SESSION PLANNING CHECKLIST:
Location: Indoor, Outdoor
Day/Time
Music: DJ? Live Band?
Work on these 3 items and we will meet next week to talk next steps.
Email me (Danielle Chevalier) if you have questions about your training or need some advice: adrenalinefit@gmail.com
MORE AXFIT RESOURCES
MID-WEEK MEET UP (MWMU) – Every Wednesday 
Subscribe to AXFIT to for new episodes of Mid Week Meet Up every wednesday. For the Mid-Week Meet Ups we talk about boot camp training ideas, resources, techniques, workouts, and more. Connect with trainers around the world and gain valuable insight into running a successful boot camp business.
BOOT CAMP IDEAS AND INSPIRATION – Weekly Youtube Videos
I've been posting boot camp related videos to my AXFIT youtube channel for over 8 years now! My passion is sharing and inspiring trainers around the world. I share my training style, which i'm truly honoured has become known as "The AXFIT Training Style", which was born out of my journey to give clients a fun, efficient, and no-nonsense workout that builds real results.