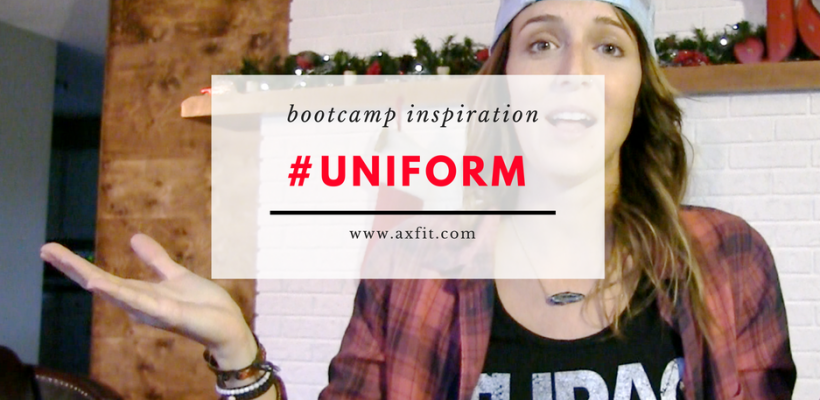 Boot Camp Branding Ideas: #UNIFORM
BOOT CAMP IDEAS AND INSPIRATION
#UNIFORM
Do you have uniform? If I asked you to visualize superman, you would picture a man in a blue spandex suit, with a red cape. Same goes for other successful characters such as Mark Zuckerburg, Steve Jobs, Albert Einstein, and even Richard Simmons. Creating a consistent uniform for yourself is a quick, easy, and very effective way to start building your brand. All Characters have a consistence uniform and you should to.
Branding your bootcamp should be synonymous with branding yourself. In 99% of boot camp business I work with it's "you" the trainer that is the brand. Successful brands are able to give you a visualization of their product just by seeing or saying their name. Is it a hair style, a certain article of clothing, or a colour scheme. How can you build your characters uniform? Personally, I am known for a backwards hat, yoga pants, and plaid shirts. It's a very simple, yet effective uniform that has been able to build me into a character and stand out from the competition.
Email me (Danielle Chevalier) if you have questions about your training or need some advice: adrenalinefit@gmail.com
MORE AXFIT RESOURCES
MID-WEEK MEET UP (MWMU) – Every Wednesday 
Subscribe to AXFIT to for new episodes of Mid Week Meet Up every wednesday. For the Mid-Week Meet Ups we talk about boot camp training ideas, resources, techniques, workouts, and more. Connect with trainers around the world and gain valuable insight into running a successful boot camp business.
BOOT CAMP IDEAS AND INSPIRATION – Weekly Youtube Videos
I've been posting boot camp related videos to my AXFIT youtube channel for over 8 years now! My passion is sharing and inspiring trainers around the world. I share my training style, which i'm truly honoured has become known as "The AXFIT Training Style", which was born out of my journey to give clients a fun, efficient, and no-nonsense workout that builds real results.