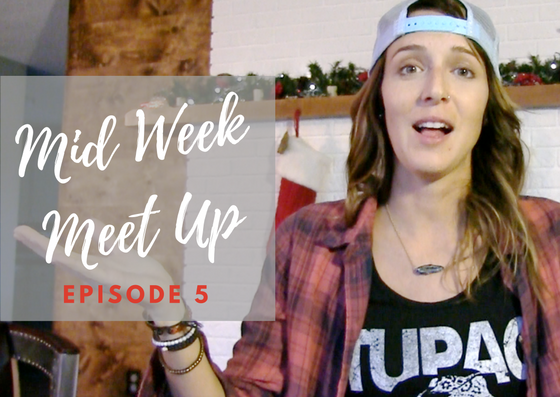 MWMU Episode 5: Boot Camp Branding and Trainer Burnout
BOOT CAMP IDEAS
MWMU Episode 5: Boot Camp Branding and Trainer Burnout
In this episode I'm talking about Boot Camp Branding and Trainer Burnout!
Boot Camp Branding! This is a topic I love and think is very important. To give a quick overview, i'll start by saying the best way to start these day's is through social media! Facebook, Instagram, Snapchat, YouTube…use these. They are FREE marketing/branding tools.
More important than the tool is the content. As a trainer, YOU ARE THE BRAND! All your posts should be inline with what you want your brand to be. Post content about yourself, your clients, your classes, your location. DO NOT use social media channels as a direct sales tool. If someone is researching your brand/classes and goes to your pages and just see's SALE, SALE, SALE or desperate calls for clients to come out an JOIN NOW!, DON"T MISS OUT, this is not the best branding.
Do not be seen as a sales person, be seen as a kick-ass trainer. Yes, that is what we all want from our posts (to get new clients), but you need to get creative and in directly sell your classes. Post unique Pictures & VIDEO's of the strong points of your training and personality. The key to any sales is to make a connection and the best way to make a connection is to get personal and introduce YOUrself to your potential clients. Get on it today, make it your goal to make 4 posts per week. Do not over posts! 3-4 posts per week is enough. Quality not Quantity.
Second, let me touch on Trainer Burnout. To get started, let me say trainer burnout is completely normal, it happens. I found to get burnt out the most myself when I was doing Personal Training. It can be very draining to be "on" 100% of the time, many hours of day. It is something you have to to do though, since you want to build your reputation. So the good news…as you grow and become known in your city, you can pick and choose your clients more, choose your hours, or raise your fee's so that you do not need to work so many hours.
Another thought, which is what i personally did. I took all my personal training clients and combined them into small group training. I find clients actually ended up enjoying the small group training more and got better results by pushing each other and motivating. If your in a gym getting burnt out and don't have much flexibility, maybe Personal Training or the format your doing now isn't right for you if your feeling burnt out. Explore other options, don't feel stuck and worn out…there is opportunity everywhere! Make it happen and follow what makes you happy.
Get after it, Life is not a Practice Run!
Read about crating a uniform to brand yourself: https://axfit.com/boot-camp-branding-ideas-uniform/
Email me (Danielle Chevalier) if you have questions about your training or need some advice: adrenalinefit@gmail.com
MORE AXFIT RESOURCES
MID-WEEK MEET UP (MWMU) – Every Wednesday 
Subscribe to AXFIT to for new episodes of Mid Week Meet Up every wednesday. For the Mid-Week Meet Ups we talk about boot camp training ideas, resources, techniques, workouts, and more. Connect with trainers around the world and gain valuable insight into running a successful boot camp business.
BOOT CAMP IDEAS AND INSPIRATION – Weekly Youtube Videos
I've been posting boot camp related videos to my AXFIT youtube channel for over 8 years now! My passion is sharing and inspiring trainers around the world. I share my training style, which i'm truly honoured has become known as "The AXFIT Training Style", which was born out of my journey to give clients a fun, efficient, and no-nonsense workout that builds real results.