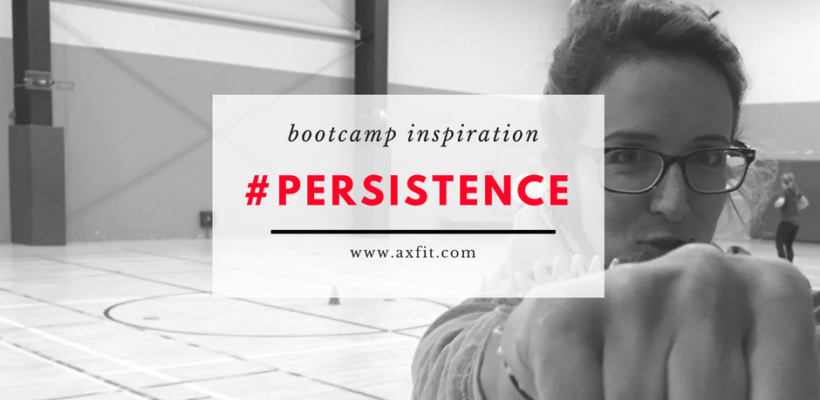 Boot Camp Ideas: #PERSISTENCE
BOOT CAMP IDEAS AND INSPIRATION
#PERSISTENCE
Never give up until you reach your vision for yourself, your business, or whatever else you are striving for in life. There is always a fight for things worth fighting for. It takes persistence to be successful. Unfortunately, sometimes when things don't go as planned right away people will tell you to move on or try something else and unfortunately this is where many give up. These people do care about you, do mean well, and don't want to see you fail, but they don't see your end goal as you do.
Stay focused on your goals and create them as you see them. Those who keep going, keep learning, adjusting, experimenting, and are #PERSISTENT become successful. It's like i've said before – it's not always the person with the best idea, the most talent, or the most resources that is successful. It's the person who never gave up…who was persistent. Put the pedal to the metal and make you shit happen!
Email me (Danielle Chevalier) if you have questions about your training or need some advice: adrenalinefit@gmail.com
MORE AXFIT RESOURCES
MID-WEEK MEET UP (MWMU) – Every Wednesday 
Subscribe to AXFIT to for new episodes of Mid Week Meet Up every wednesday. For the Mid-Week Meet Ups we talk about boot camp training ideas, resources, techniques, workouts, and more. Connect with trainers around the world and gain valuable insight into running a successful boot camp business.
BOOT CAMP IDEAS AND INSPIRATION – Weekly Youtube Videos
I've been posting boot camp related videos to my AXFIT youtube channel for over 8 years now! My passion is sharing and inspiring trainers around the world. I share my training style, which i'm truly honoured has become known as "The AXFIT Training Style", which was born out of my journey to give clients a fun, efficient, and no-nonsense workout that builds real results.