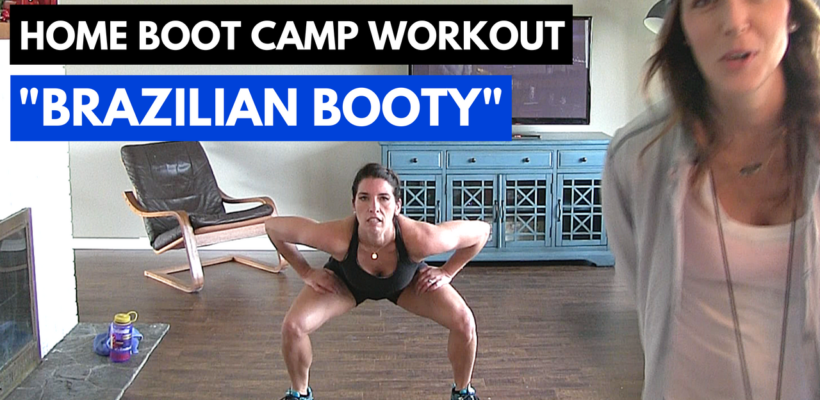 Brazilian Booty Workout – Home Boot Camp Series
BRAZILIAN BOOTY WORKOUT, HOME BOOT CAMP TRAINING IDEAS SERIES:
Are you ready for this one! This is our 4th video with Jocelyn from AXFIT and probably the best one yet. Everyone wants a Brazilian Booty right?
This home boot camp training ideas workout is all about results and of course focuses on the butt. For the most part I've designed this workout with simple exercises + some of my favourite more specialized booty exercises. Do this workout a once or even a few times a week to master it and get max results.
I've again paired and combo'd in a way that maximizes the efficiency and balance needed for you to get the most out of this 12 minute workout, but if your looking for a real hardcore workout, do it twice.
All you need is a towel or workout mat and a flat surface. Indoor, Outdoor, Beach, wherever!
Below is saveable and/or printable image that you can bring with you anywhere. Save it to your phone and do it at the gym or print it out and have it ready to use anytime.
Brazilian Booty Workout – 12 Minute Brazilian Butt Workout
Client Difficulty: 9/10             Duration: 12 Minutes            Group Size: 1+
Workout Categories: Butt
Terrain: Indoor, Outdoor        Equipment: Workout Mat Recommended
Workout Overview: Do your best to keep up with Jocelyn once again…this chick does not quit! This home boot camp brazilian booty workout routine can be done anywhere, so no excuses. In this butt workout we are kicking it off with 1 minute rounds of butt exercises, followed by 20 sec cardio exercises. Once your warmed-up, your booty is popped, and your in the zone we kick it up with a string of 1 minute rounds of big booty drills! Finish off with some power squats and there you have a the Brazilian Booty recipe. Very simple. Very effective.  Add this into your mix and get results. Let's do this.