Weak in the Knees | Badass Mother
It's not everyday you come across people in your life who have so much passion and dedication to their work. Who are 100% doing exactly what they are meant to do and you can feel they have a true love for it. The light inside of them shines bright and everyone around them can feel it and is attracted towards it. When we meet people like this, it lifts us up, gives us more hope about the world and the people living in it.
So I am definitely thankful that this person I speak of is my OB, Dr. Hasen. Who is an unbelievable doctor who treats every woman that walks into his office like you're the only patient he has seen all week, well we all know he probably sees  50 of us a day.
When a woman's pregnant it's a time in their life where they may feel their most vulnerable, filled with questions and concerns. A ball of mixed emotions from one extreme to the next, who is going through a major change in their body and in their life. So to have a Dr. who makes you feel at ease and takes his time to answer every question and makes you feel like a person not just a number, it's the most amazing thing.
So many times out and about when we deal with people in their work space it's normal to feel like a nuisance, like we are taking up their time and we are rushed so they can move along to the next thing. I would say most of us deal with people like this more often than not, so meeting someone like Dr. Hasen and seeing him on the regular for the past 9 months has really been a gift.
The thing is I am not the only one that thinks this, I've taught my AXFIT Stroller-Fit class for over 10 years now and Dr. Hasen's name comes up ALOT! That's the reason I decided to go with him for this pregnancy, when women speak of him they get weak in the knees and you can see the love in their eyes for him. His nurses, his receptionists all the moms and all the dads, he might be the most loved man around. 
I write this blog today as it's refreshing to meet people like this in our lives, it gives us a spark in our world to be better at what we do and how we treat people. Dr. Hasen is a gem and I look up to him and want to be the kind of human he is to all the people I pass in the day.
We can all use a little more Hasen in us and it's a great goal to have as the world can use a little more too.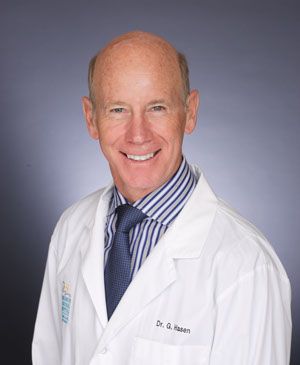 Email me (Danielle Chevalier) if you wanna talk or share your story with me: adrenalinefit@gmail.com
BOOT CAMP IDEAS AND INSPIRATION – Weekly Youtube Videos
I've been posting boot camp related videos to my AXFIT youtube channel for over 8 years now! My passion is sharing and inspiring trainers around the world. I share my training style, which i'm truly honoured has become known as "The AXFIT Training Style", which was born out of my journey to give clients a fun, efficient, and no-nonsense workout that builds real results.