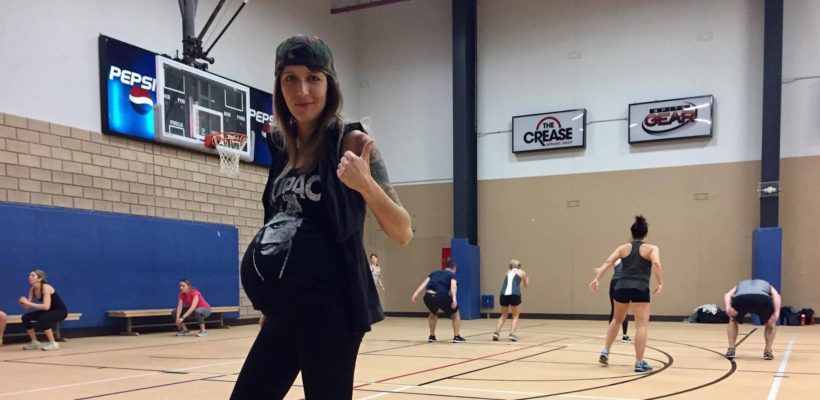 Keep it Blazing | Badass Mother
I am 33 weeks pregnant and definitely felt a shift in my body this week as my belly has dropped and I have a new swagger to the way I walk. It's those last few weeks of a pregnancy that are the hardest, especially with two babies inside of you. But as hard as it is at times I try to embrace this time in my life, to really channel in on this pregnancy as all my Stroller-Fit mom's tell me they miss it. As hard as it was for them and all the different struggles each mom went through they miss it? I don't know if I will miss this, but I know that I will never experience it again so might as well make the best of it.
It's funny because my clients have been telling me lately that this winter's indoor season has been the hardest season ever training with me. I've had a good portion of my clients with me for 3–5–7 years, they have watched me grow as a woman and as a trainer. So I don't know if it's just my knowledge that is growing wiser with age or if it's because I have 3 brains in my body right now. But I have felt like a real badass trainer this winter and have been more innovative than ever. So I wobble a little while I lead them through the drills, you will even catch me sitting on a stability ball at times, but I am proud of what I have done throughout this pregnancy and super thankful I have been healthy to remain working.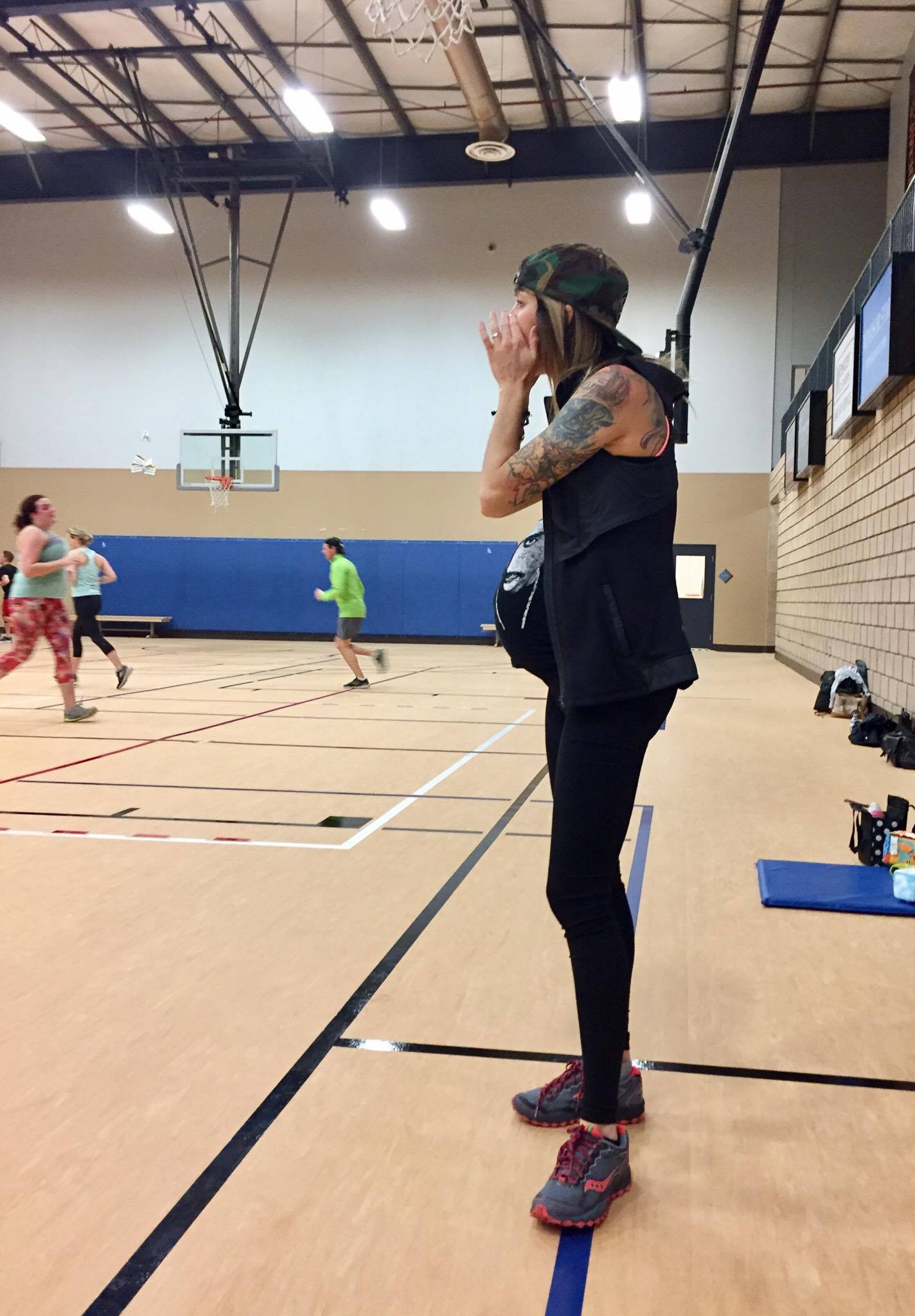 Chris and I have even launched our AXFIT Training Guides over the past few months, making videos and workout blueprints that trainers all over the world have been buying and using with their clients. This was a goal we have had for years so to think we accomplished it all while pregnant makes me super proud. I look like I have a beach ball under my shirt in all of the videos but it will be cool to be able to look back on those old videos one day. Maybe I am getting a big head along with this big belly…hahaha.
No, I guess what I am trying to say is that no matter what we all go through in life, things that make life harder or challenges that we all have to overcome mentally or physically that we can still get shit done! That we can never let our goals sit on the back burner and just simmer, we have to keep them blazing, and alive. Believe it or not they will help keep us sane, it's what drive us to stay true to us and give us strengths in a way that builds our confidence to get through anything and everything in life.
I know my life is about to change when these two girls are here, that we won't get much sleep for a few months, that its going to be a baby factory around here for a while but I am ready to take this challenge on. I already experienced how fast time flies with a blink of an eye, as Rya is going into high school this year and hardly needs me anymore. So now I am more mature, a mom to babies again, over a decade later and it's going to be awesome!
Life is fast, we are only here one time, this is not a practice run. This is it baby, so soak up every second with your family, with your friends and always stay after your passions in life no matter how busy life can be.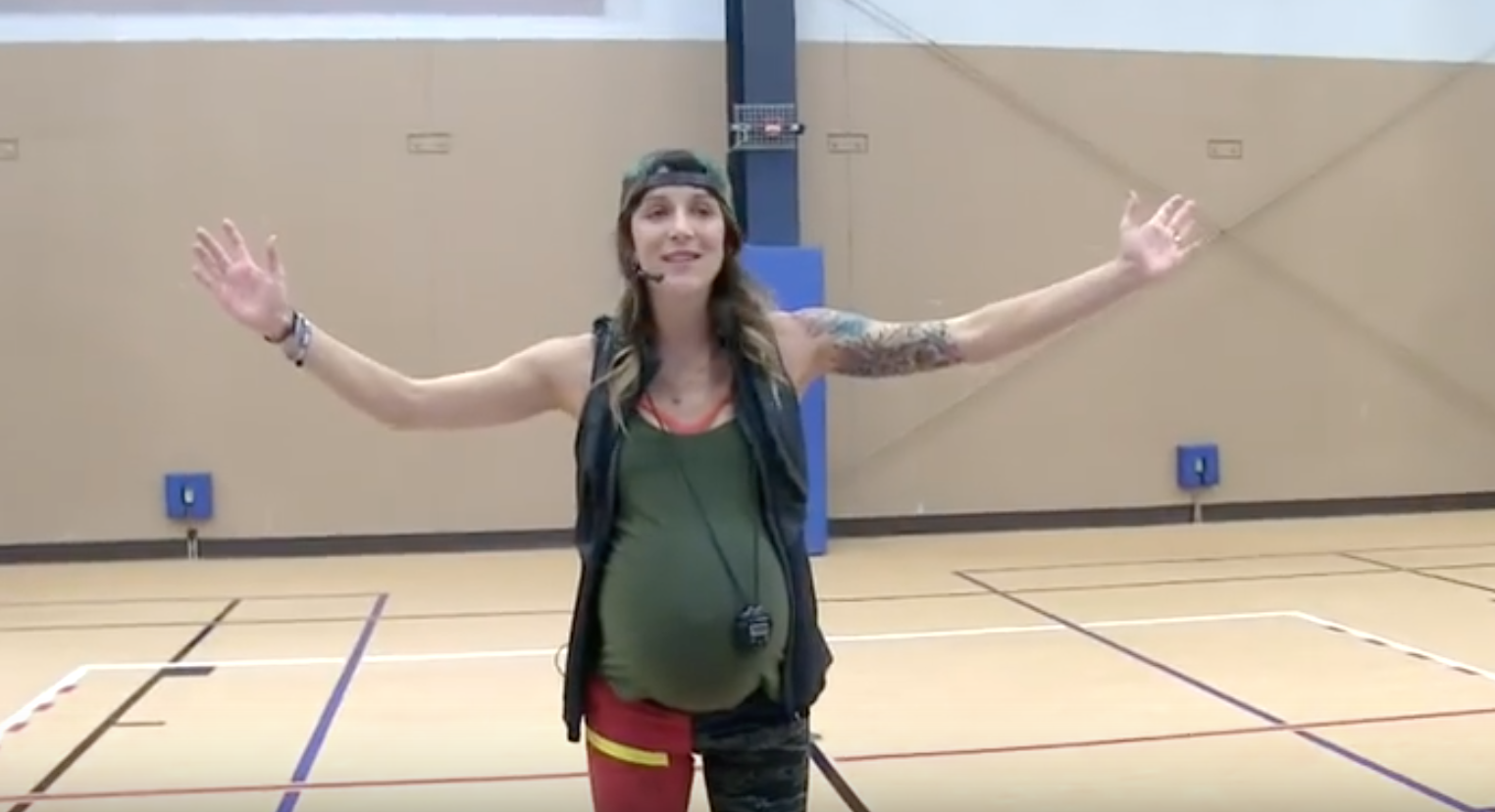 Email me (Danielle Chevalier) if you wanna talk or share your story with me: adrenalinefit@gmail.com
BOOT CAMP IDEAS AND INSPIRATION – Weekly Youtube Videos
I've been posting boot camp related videos to my AXFIT youtube channel for over 8 years now! My passion is sharing and inspiring trainers around the world. I share my training style, which i'm truly honoured has become known as "The AXFIT Training Style", which was born out of my journey to give clients a fun, efficient, and no-nonsense workout that builds real results.