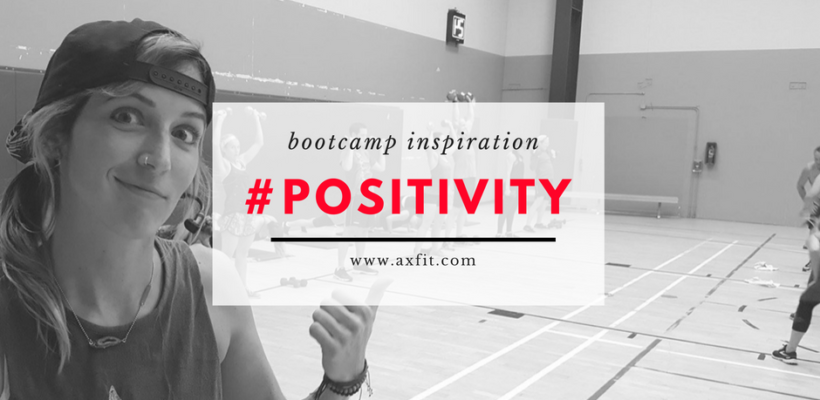 Boot Camp Ideas and Inspiration: #POSITIVITY
BOOT CAMP  IDEAS AND INSPIRATION
#POSITIVITY
As entrepreneur i've learned the importance of staying positive. Its a requirement, since your going to fail more than you succeed and to deal with that you have to stay positive.
When your putting yourself out into the world and building your dreams it's normal to be scared, feel anxious, and have self-doubt. It's staying positive, focused, and determined that keeps you on track and moving forward. When you do fail, you have to fight the negativity and start thinking about the positive right away. You have to reflect on why you failed, create solutions, and try again. As you keep following this process you will eventually find yourself experiencing a big win…I promise. In my experience i've found it's not always the person with the best idea, the most talent, or the most resources that is successful. It's the person who worked the hardest, learnt from failures, and stayed positive. In the end I believe if you put positivity out into the world, you get positivity back.
Email me (Danielle Chevalier) if you have questions about your training or need some advice: adrenalinefit@gmail.com
MORE AXFIT RESOURCES
MID-WEEK MEET UP (MWMU) – Every Wednesday 
Subscribe to AXFIT to for new episodes of Mid Week Meet Up every wednesday. For the Mid-Week Meet Ups we talk about boot camp training ideas, resources, techniques, workouts, and more. Connect with trainers around the world and gain valuable insight into running a successful boot camp business.
BOOT CAMP IDEAS AND INSPIRATION – Weekly Youtube Videos
I've been posting boot camp related videos to my AXFIT youtube channel for over 8 years now! My passion is sharing and inspiring trainers around the world. I share my training style, which i'm truly honoured has become known as "The AXFIT Training Style", which was born out of my journey to give clients a fun, efficient, and no-nonsense workout that builds real results.