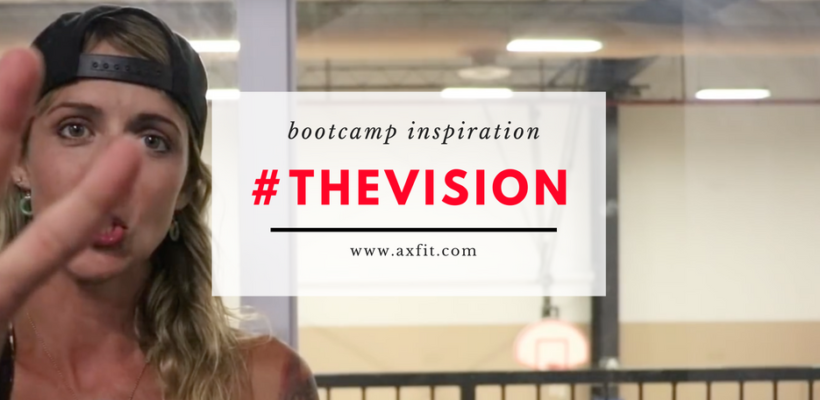 Boot Camp Inspiration: #THEVISION
BOOT CAMP INSPIRATION
#THEVISION
It's important to visualize exactly what you want in life…have a vision. Put yourself in the shoes of your dream-self and visualize what that is and how you got there. This is a form of goal setting I call "The Vision". Being able to visualize your roadmap to success is the first step to reaching that success. Think about it this way; how can you reach a destination if you don't know where it is?
It's all about enjoying your Journey. Having a vision is a first step that sets you on a roller-coaster journey of failures, successes, road blocks, opportunities, and experiences. During these times your vision will raise your awareness and allow you to make decisions during critical moments based on how it fits in with your destination. In the end, it's the culmination of your decisions that will bring you to be living #THEVISION. 
Email me (Danielle Chevalier) if you have questions about your training or need some advice: adrenalinefit@gmail.com
MORE AXFIT RESOURCES
BOOT CAMP IDEAS – Weekly Youtube Videos
I've been posting boot camp related videos to my AXFIT youtube channel for over 8 years now! My passion is sharing and inspiring trainers around the world. I share my training style, which i'm truly honoured has become known as "The AXFIT Training Style", which was born out of my journey to give clients a fun, efficient, and no-nonsense workout that builds real results.