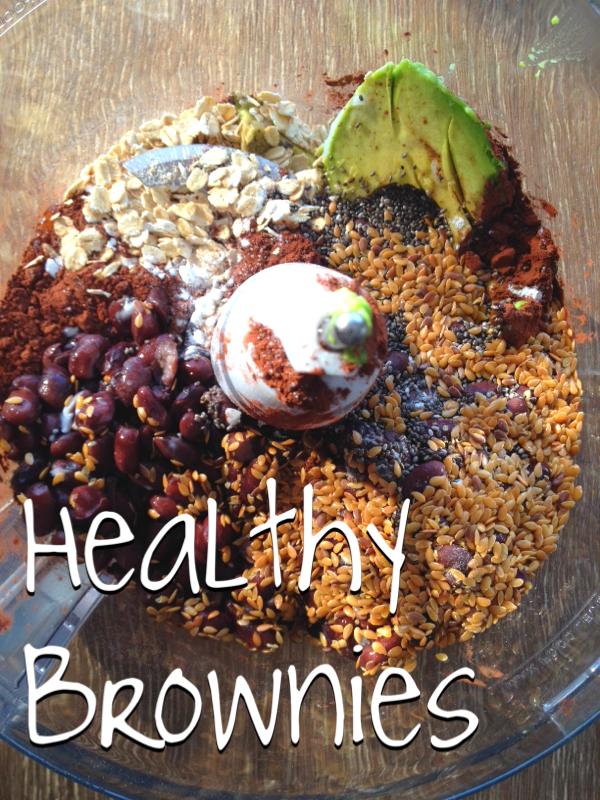 Black Bean and Avocado Brownies
Ok so I have made this black bean brownies recipe here a million times now to satisfy my Chocoholic tendencies but I LOVE this new recipe I am posting about now even more!!
The avocado gives it this unbelievable texture along with the nuts and seeds it's packed with even more health boosting ingredients.   You have to make these and trust me your kids or 'bean hater' friends won't even know theres black beans in this recipe.
RECIPE
Ingredients
1 3/4 cups Black Beans (cooked/rinsed) or 1 can of Black Beans (rinsed)
1/2 a large ripe Avocado
1 Egg
2 Egg Whites
2 tsp Vanilla
1/2 cup Brown Rice Syrup (or other natural sweetener)
1 tsp Coconut Oil
1/2 cup Natural Unsweetened Cocoa Powder
1/4 tsp Baking Powder
1/4 tsp Baking Soda
1/4 tsp Sea Salt
2 Tbs Chia Seeds
2 Tbs Flax Seeds
2 Tbs Hemp Hearts
1/3 Cup Cacao Nibs or dark chocolate chips
Handful of Pecans, Walnuts or any nuts/seeds you prefer
I have even added 1/2 Cup Rolled Oats to this recipe once before and they were great also so something to try and adds a little more protein, I haven't tried adding Chocolate protein powder but I am sure it would work out great as well if you want to give it a shot. 
Preheat your oven to 350 degrees.
Measure all the ingredients except the Cacao nibs and nuts into a food processor .
Blend until super smooth, if you find the mixture is still too thick add a tsp of water.
Toss in your cacao nibs or chocolate and nuts and mix around evenly.
Pour batter into your 9″ pan and  sprinkle a few nuts on top if you desire and pop that beauty into the oven.
Cook for 20-25 minutes or until knife comes out clean.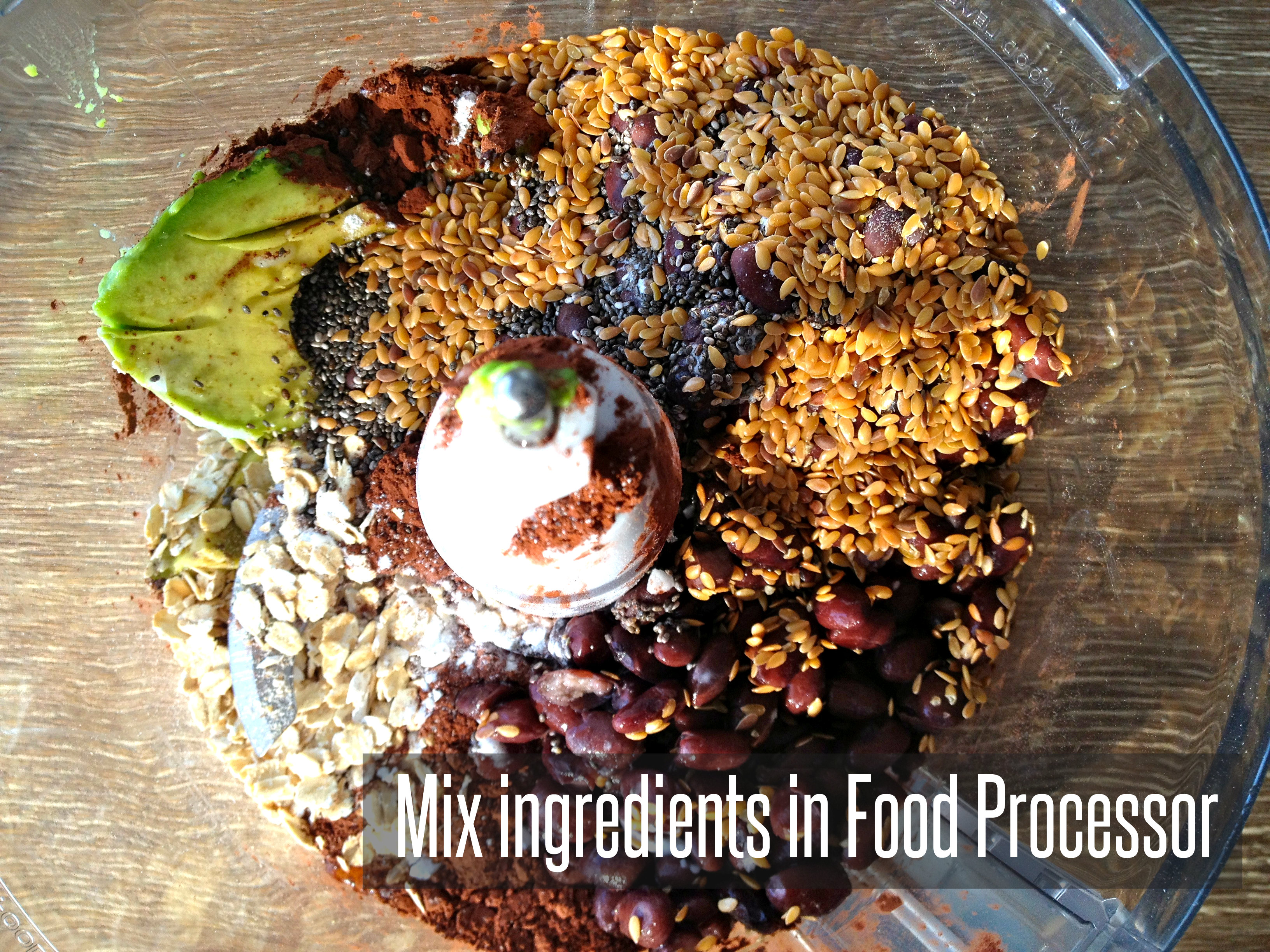 Really you can add anything you want as whole pieces into your brownies. I added sesame seeds but you could put coconut or dried fruit, you can't go wrong here.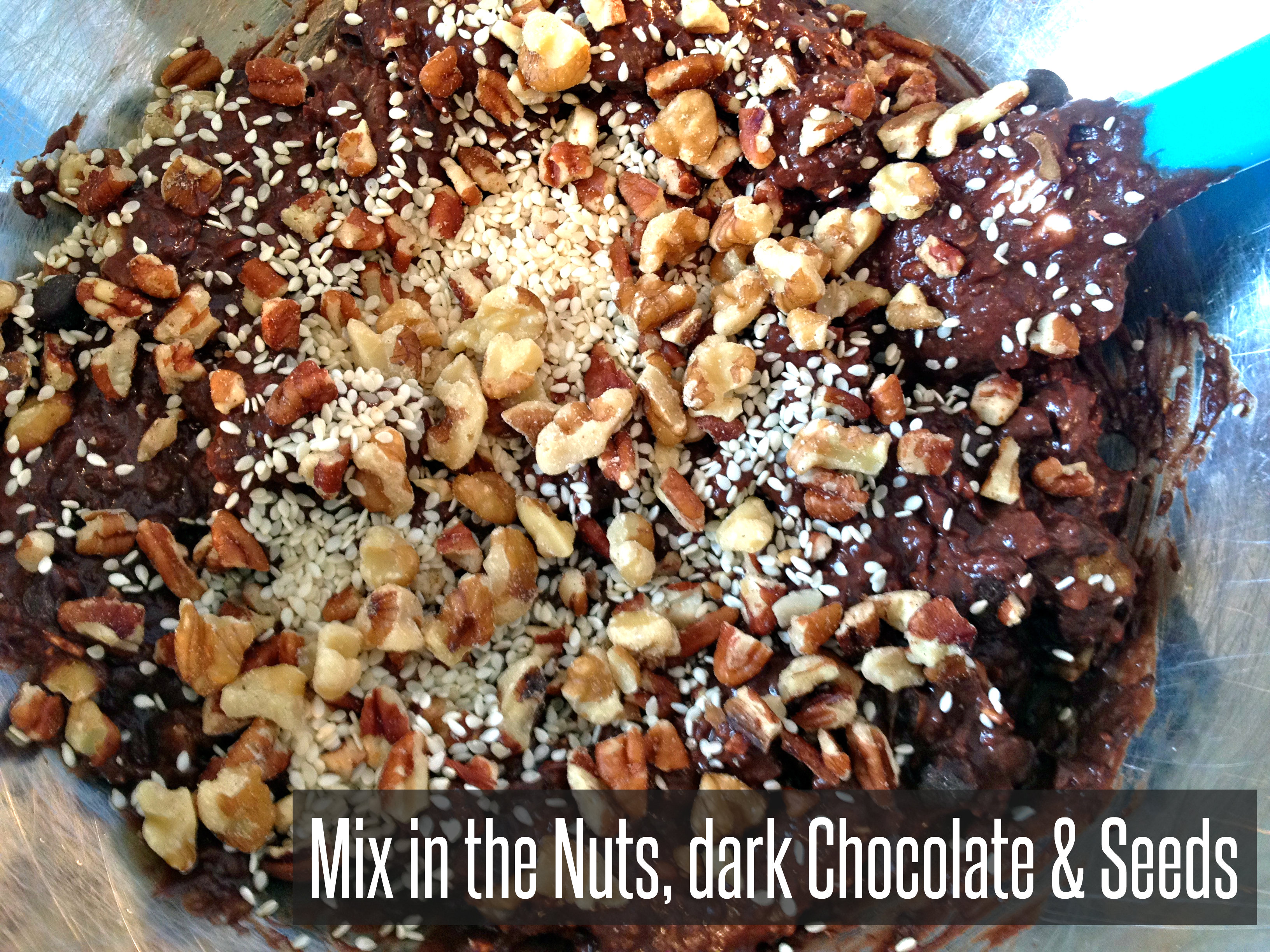 Grease a 9″ pan with coconut oil or line with parchment paper and pour mixture into pan scrapping out every bit from the bowl.  I sprinkle more nuts on top, but you can do as you please. Place in the oven at 350 degrees for 20-25 minutes or until you can place a toothpick or knife in it and it comes out clean.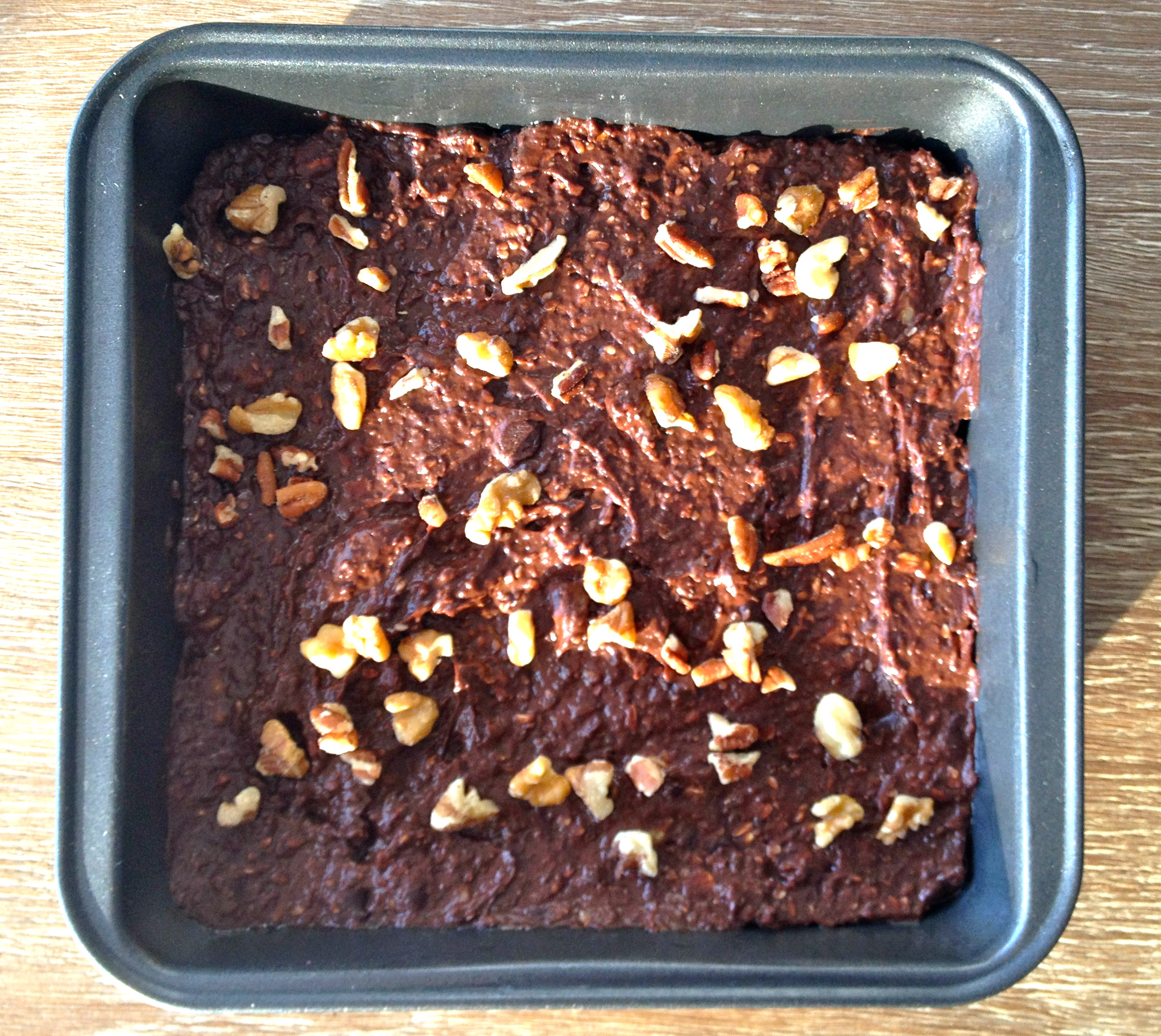 Let cool before digging in!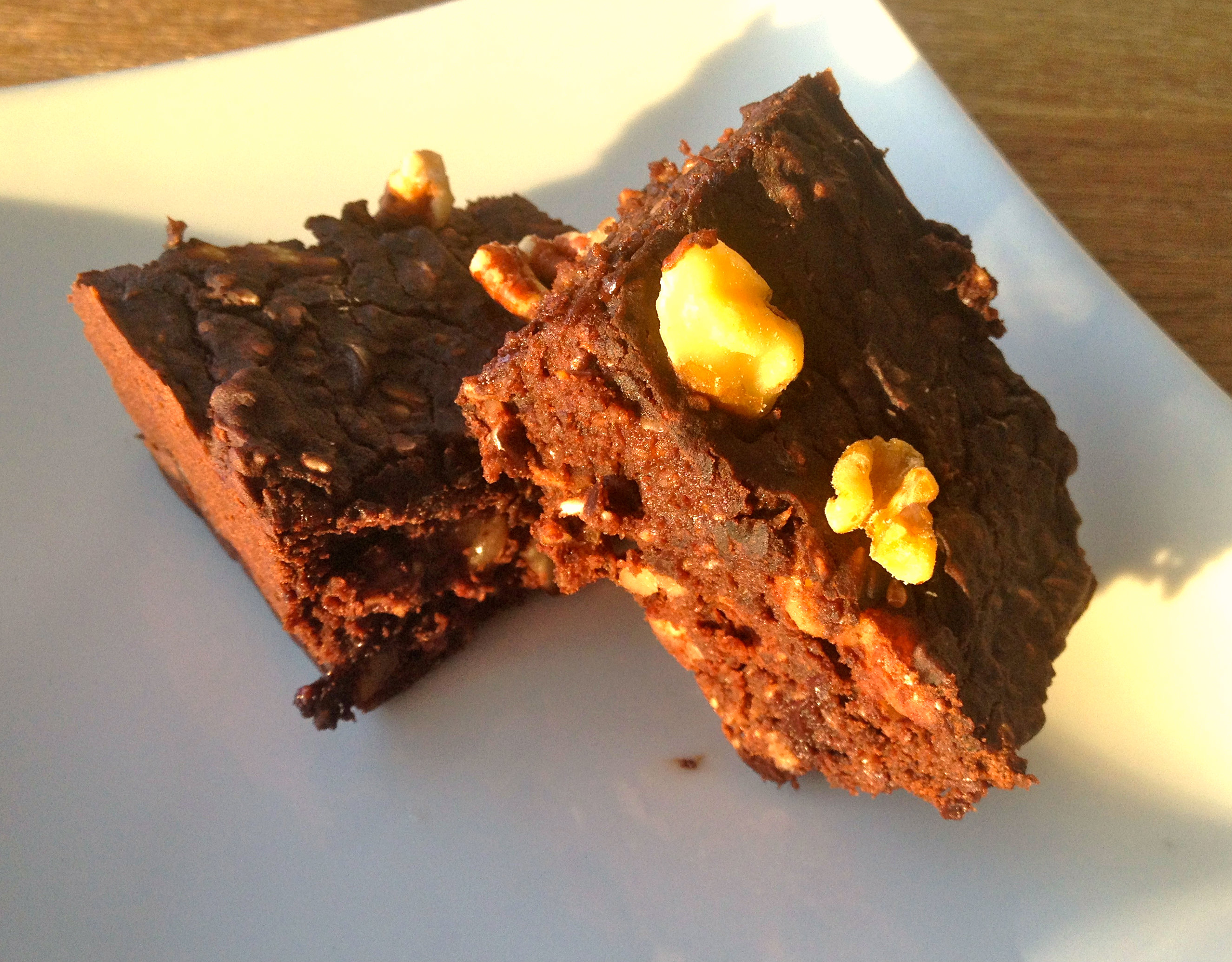 Yummmm!