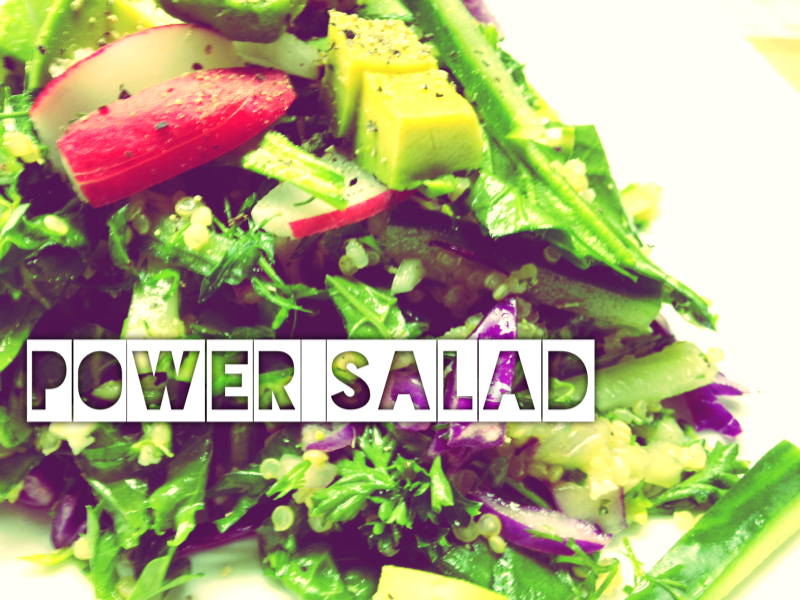 AXFIT Power Bowl – High Protein Salad
AXFIT Power Bowl –  High Protein Salad
This salad taste so fresh and it's packed with protein, at 70.2 grams of Protein per recipe which is about 15 grams per serving so you can't go wrong with this one.   This recipe makes 4-5  servings, a great lunch or dinner and you can add a chicken or salmon on top .   You don't have to actually mesaure out each cup but the amounts I posted can help you eye the greens you grab.  There's no science to making salads, keep it fun and for the dressings just add a little more lemon if to oily or oil if to tart.  Taste the flavour before mixing with your veggies and enjoy.
The great thing about this salad is it won't wilt fast (since there's no lettuce), so you can pre-mix and enjoy it for a day or two.  It tastes better as these greens marinate in the dressing, so it's great to pack for lunch at work or school.
Recipe
Salad :  chop all as thin as possible and mix in a bowl. (except Avocado cut into chunks) 
2 cups Kale (thinly slice)
1/2 pack of Spinach
1/2 cup chopped Parsley
1/4 cup Dill
Half a Cucumber
1 cup Brussel Sprouts
1 cup Broccoli
1 Avocado
4-5 Radish
1 cup Red Cabbage
2 cups cooked Quinoa 
3 Tbs Hemp Hearts
Dressing : Whisk ingredients in a stainless steel bowl, taste test then toss into salad. 
2 cloves Garlic
2 Shallots
dash of Sea Salt
1 tsp. Cracked Pepper
1/3 cup Olive Oil
1/2 a Lemon
Refrigerate or enjoy it right away.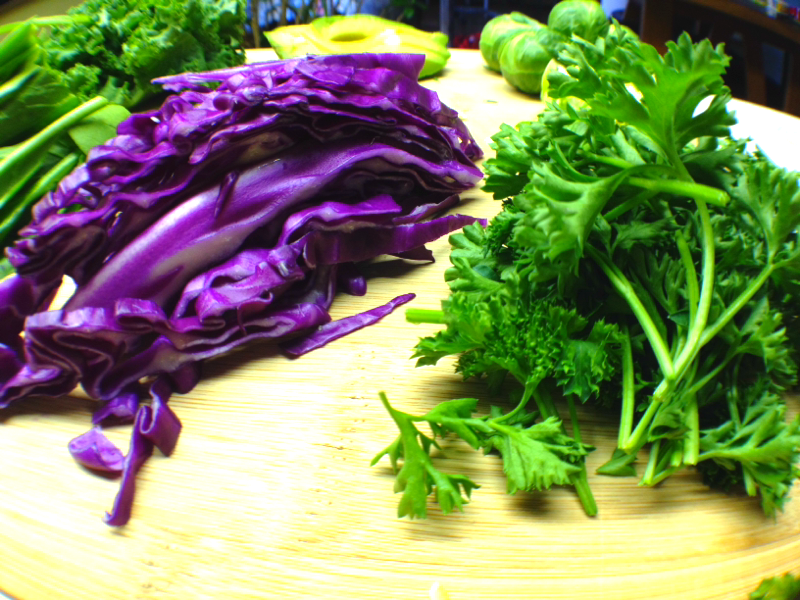 I  like to chop all my ingredients very thin for all my salads, especially when I use kale and brussels sprouts because they have such a pungent taste.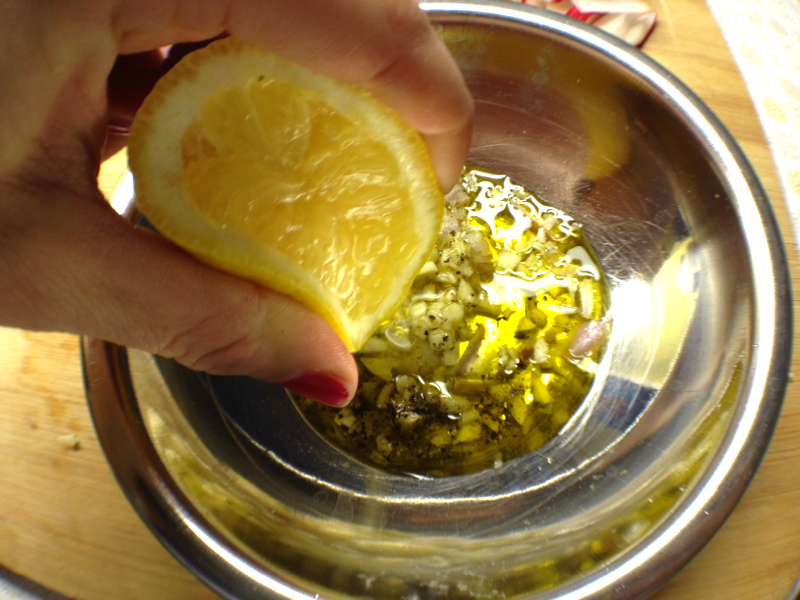 This dressing works well with almost any combination salad, so have fun and get creative with your Power Bowls.