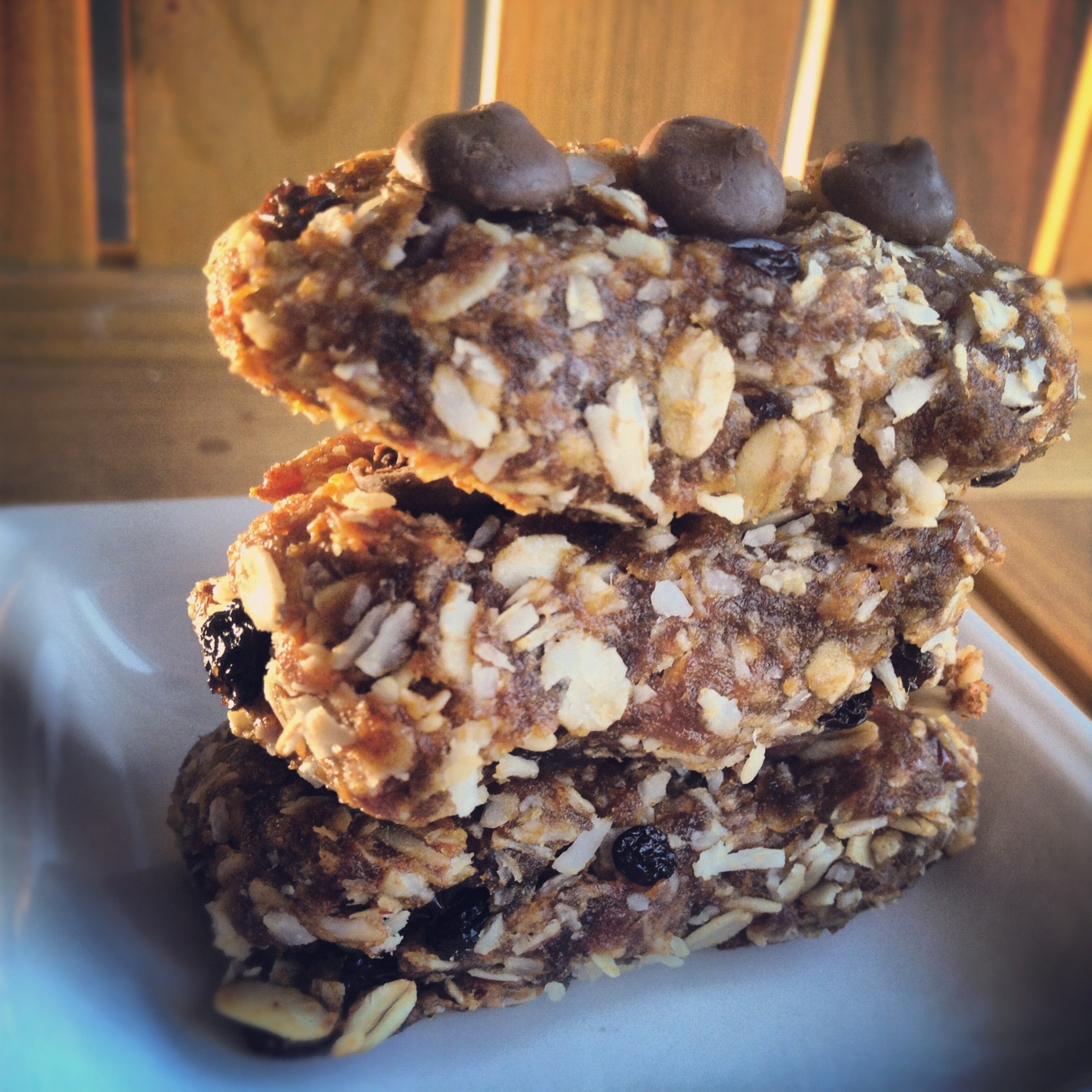 Power Energy Bars Recipe – No Flour, No Nuts, No Sugar…No Joke! [RECIPE]
I have been experimenting with energy bars for a while trying to stay away from any processed sugar, bleached flour and over all I wanted to keep all the ingredient's natural. This way you know what really goes in your food and how it has been prepared. My kids love them too and I make sure to pack some in my son's lunch every time I make them.
These bars have no milk, eggs, wheat, nuts, or sugar so they are safe for most allergies. A coconut is considered from "the palm family" and it is not from the tree nut family and many people can eat them. If you have a nut allergy please double check with your doctor if coconuts can be a part of your diet.
No flour, nuts or sugar power energy bars.
2 cups dates chopped
¼ cup unsweetened shredded coconut
2/3 cup old fashioned oats (gluten free is optional)
2 tsp coconut oil
1/4 cup dried cranberries/raisins
1/8 cup dried currants
1/8 cup carob chips
2tbs ground flaxseed
With a high speed blender mix the chopped dates till a smooth sticky texture is created. Place all ingredients in a bowl and mix, almost like kneading dough. This is sticky and a little tough to mix. It takes a little bit of work. After you have all the ingredients mixed, shape them into bars with your hands to sizes you like. Place on baking sheet with parchment paper and bake for 15 minutes at 350F. Let them cool and ENJOY.
All of these ingredients can be found at your local bulk store.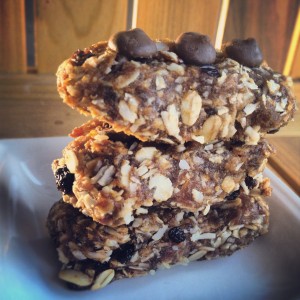 Neviana