HOW TO START
Life Is Not A Practice Run, Make It Count!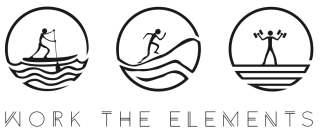 WHAT TO BRING?
LEAVE YOUR WALLET AT HOME! FIRST CLASS IS ON ME. Just bring with you some Water, your Running Shoes, Workout Clothing, and of course a Positive Attitude.
ONCE YOUR READY TO COMMIT YOU CAN CHOOSE A PACKAGE
*If doing 4+ Classes per week the Month Unlimited is for you.
If under 1-3 Classes per week, get a 5 or 10 Pack.
$10 DROP-IN | 5 PACK = $45 ($9 Class) | 10 PACK, 11th Class Free = $90 ($8.20 Class) | MONTH UNLIMITED = $70 (If 4 Classes Per Week / $6.90 Class)
PACKS CAN BE PURCHASED IN-CLASS AND MONITORED IN THE MEMBERS AREA
THE MORE YOU COME, THE CHEAPER IT IS, THE FITTER YOU GET. BOOM!