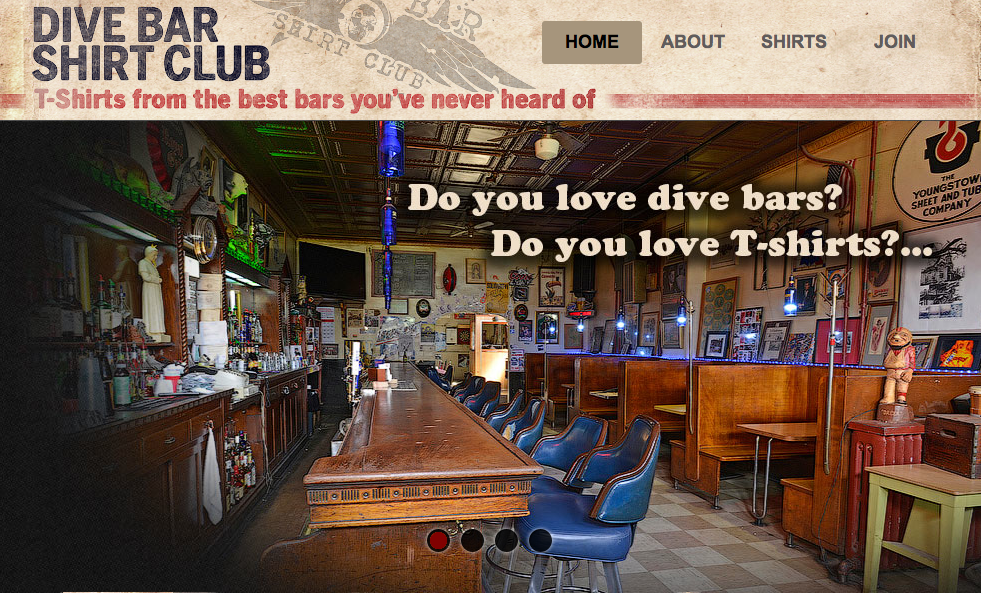 Great Gift Idea for Him this year!
Last year I bought CK a membership to this Dive Bar Shirt Club and he LOVES it!  Every month in the mail he gets a sweet, soft, vintage t-shirt with a different dive bar's logo and location on it.  The shirts fit him perfect and they are always a different colour.  The shirts also comes with a postcard with a pic of the featured bar on it and a little history about it.  They now offer women's shirts too, which are totally cute.
There's no start up fee just $20 a month for the t-shirt that comes off my credit card once a month.  I mean most of us ladies pick our men up a shirt or two during the month anyways, so this is a great way to do it and if shows up right at their door.  Trust me I'm like  hero every month when he gets his shirt, haha I will never stop this subscription that's for sure.  Check out  this page to see the retired shirts they have sent out  this past year.  

So if your  stuck and your not sure what to buy the man or women in your life for  Christmas, check out The Dive Bar Shirt Club,   I bet most men will love it and it's a gift that keeps on giving!
"Like" them on Facebook to keep up to date with whats going on.