MORE INFO COMING SOON!
RECEIVE UPDATES & GET NOTIFIED WHEN PROGRAM BECOMES AVAILABLE
ARE YOU READY TO JOIN ME?


Build Your Gym Confidence
Get Results, Burn Fat, Get Toned
Designed for Women of All Ages & Fitness Levels 
Full Instruction, Motivation, and Support
WHAT ARE AXFIT TRAINING GUIDES?

All my guides are digital packages,
Available instantly worldwide!
Let me explain how i've designed my Gym Programs.

  

All programs include 4 parts: 

"UNCUT Full-Workout Video", "Blueprint", and "Snapshot" for every single workout in the program, + "How it Works Instructions" for before you get started. 
UNCUT FULL VIDEO: The full video essentially brings you along with me during every second of the workout. I decided to make this full-workout video to give you a first person experience and take all the guess work out of understanding and using my workout programs.
BLUEPRINTS: Detailed instructions and step-by-step breakdown of each days workout.
SNAPSHOT: A simplified version of the blueprints with a quick overview of workout instructions. The purpose is to provide a quick reference, printable copy, that has space for your own notes
HOT IT WORKS INSTRUCTION: Lets get to know your gym, equipment, and weights before we get started. This is a introductory video + written breakdown of everything you need to know to get the most out of your program.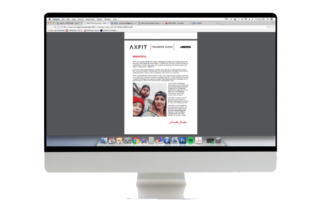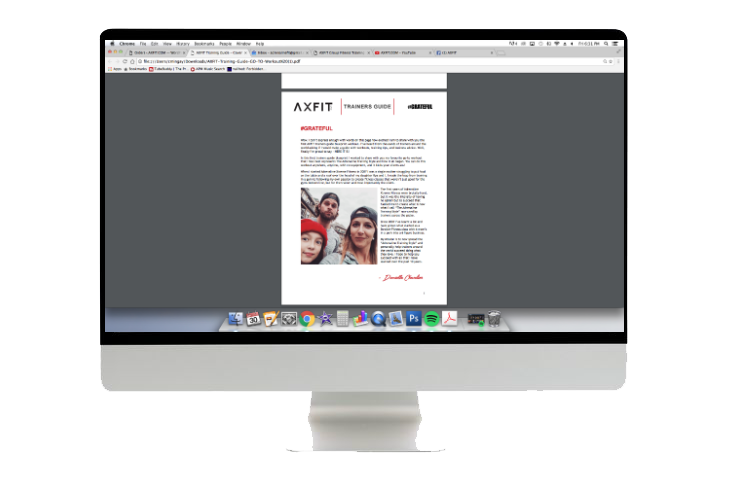 Once purchased you will be emailed links to download and/or view all training guide materials immediately. You can also go to the "MY ACCOUNT" page on AXFIT.com where you will always have a place to access all your AXFIT downloads 24/7. If you ever have any questions, please email me directly @ adrenalinefit@gmail.com.