Description
ARE YOU READY TO JOIN ME?


Includes Nutrition Tips & Recipes for 6 Weeks of Training
Build Confidence, Be Accountable, Burn Fat, Build Muscle, Get Results
Designed for Women of All Ages & Fitness Levels 
Includes 30 Workouts with Full Instruction, Motivation, & Support
HOW DOES THE GYM PROGRAM WORK?

All my programs are digital packages, 
Available instantly worldwide!
Let me explain how i've designed the 6 Week Gym Program.

 Every single workout in the program Include 3 parts: "UNCUT Full-Workout Video", "Blueprint", and "Snapshot". Before getting started we go through a "Orientation" and "How it Works Instructions".  I've also included my personal Diet and Suggested Recipes for 6 Weeks of Training. 
UNCUT FULL VIDEO: The full video essentially brings you along with me during every second of the workout. I decided to make this full-workout video to give you a first person experience and take all the guess work out of understanding and using my workout programs.
BLUEPRINTS: Detailed instructions and step-by-step breakdown of each days workout.
SNAPSHOT: A simplified version of the blueprints with a quick overview of workout instructions. The purpose is to provide a quick reference, printable copy, that has space for your own notes
HOT IT WORKS INSTRUCTION: Lets get to know your gym, equipment, and weights before we get started. This is a introductory video + written breakdown of everything you need to know to get the most out of your program.  
NUTRITION TIPS & SUGGESTED RECIPES: I've included in this guide nutrition tips, the diet plan I follow along with 6 weeks worth of my favourite recipes for breakfast, lunch, dinner, and snacks.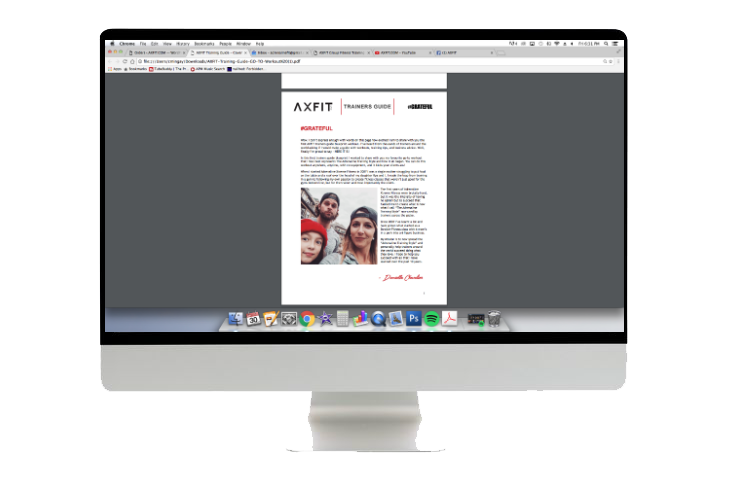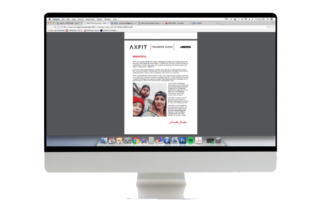 Once purchased you will be emailed links to download and/or view all training guide materials immediately. You can also go to the "MY ACCOUNT" page on AXFIT.com where you will always have a place to access all your AXFIT downloads 24/7. If you ever have any questions, please email customer support directly @ chris@axfit.com