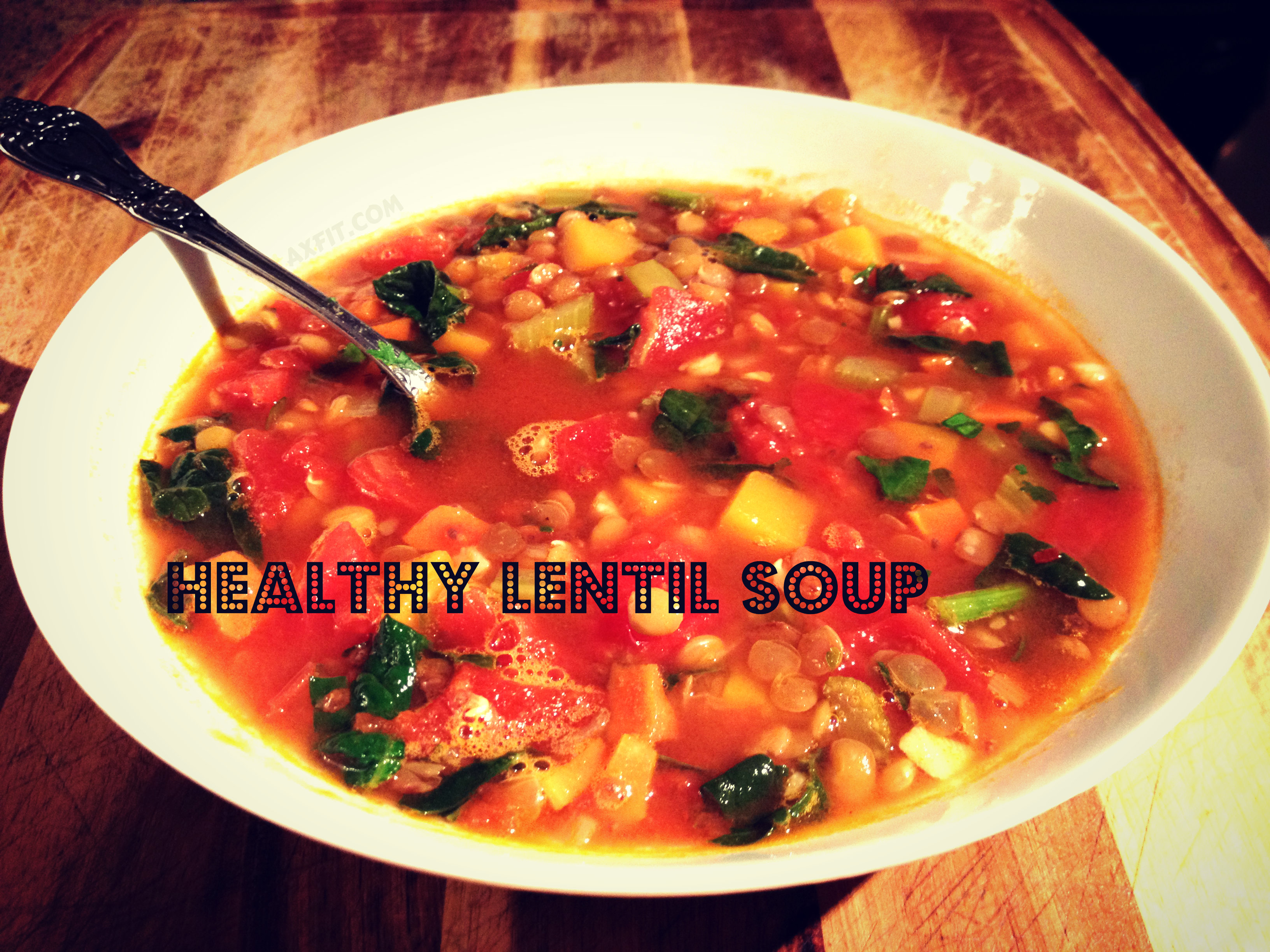 Healthy Lentil Soup Recipe
I LOVE my Lentil soup recipe, it might be my favourite soup I make.  Its so full of flavour and so nutritious, this recipe will make a large pot full and will set you up for lunches all week.  You could even make a double recipe and freeze half for another time.  So I used green lentils but you can use any colour you want in this soup, although be aware that red lentils have more of a nutty taste so I usually stick to yellow or green for this recipe.
Did you know green lentils have 23 grams of protein per 3/4 cup, thats amazing!!
Here's my ingredient list and recipe, add or take away anything you would like for you taste buds.
My Lentil Soup Recipe:
2 L of Veg stock

1 3/4 Cup of Green lentils (rinsed) 

1 large Carrot

4 stalks of Celery

2 Shallots

4 cloves of Garlic

1 can Crushed tomatoes 

1 small Butternut Squash

Handful of Spinach

1/2 Cup of chopped Parsley

1/2 tsp. Sea salt

1/2 Tbs. Chili flakes

2 Tbs Chia seeds

1 Tbs Brown sugar

2 Bay Leafs

2 Tbs Red Wine vinegar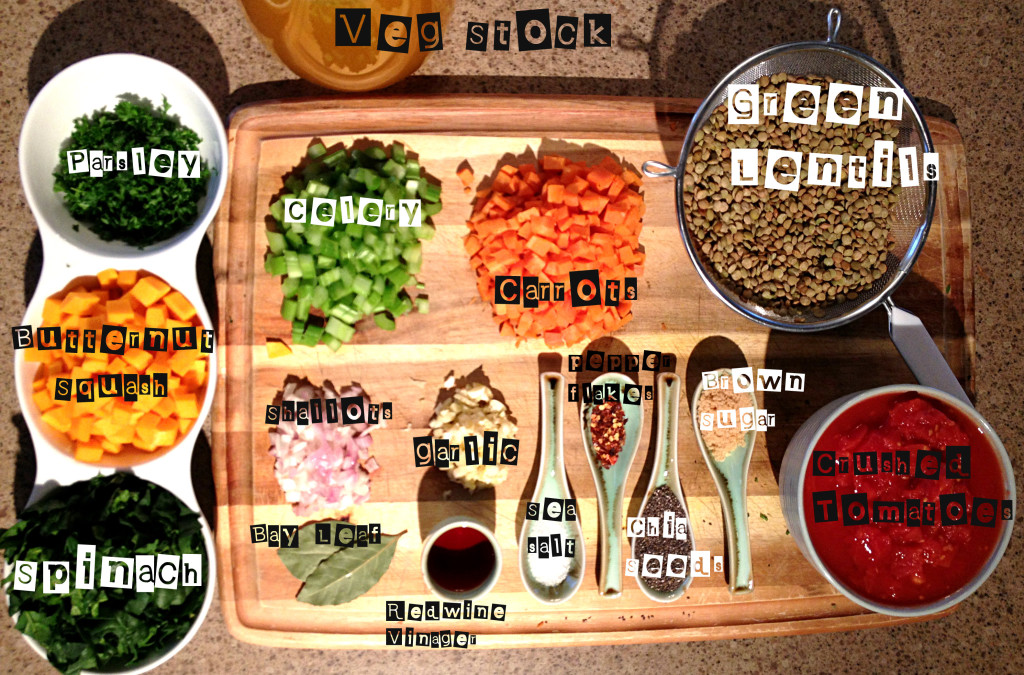 Saute shallots and garlic in a large pot until caramelized then add the carrots and celery too. Saute these together for a minute or so. 
Add Butternut squash, lentils, sea salt, pepper flakes and brown sugar.  Mix around until you really start to smell the aromas. (2-3 minutes)
Pour in your crushed tomatoes, chia seeds and mix before adding  your veg stock and bay leafs. Let this all simmer on med. temp for 20-25 minutes.
Add your spinach and parsley and mix it just until it wilts.
Last but not least pour in your red wine vinegar, this ingredient really adds a wow factor to the soup so try not to skip it.  
VOLA!!! Enjoy this amazing soup with some bread or crackers, it's so healthy for you and packed with nutrients, protein and that home cooked comfort!