WHAT ARE AXFIT TRAINING GUIDES?

All my guides are digital packages,
Available instantly worldwide!
Let me explain how i've designed the guides.

 

All training guides include 4 parts: "Blueprints", "Snapshot", "Glossary of Exercises, and a "Full-Workout Video".
BLUEPRINTS: Detailed instructions and step-by-step breakdown of the boot camp workout.
SNAPSHOT: A simplified version of the blueprints with a quick overview of workout instructions. The purpose is to provide a quick reference, printable copy, that has space for your own notes. 
EXERCISE GLOSSARY: It's funny how we have different names for the same exercises in different parts of the world. To avoid any confusion i've included a link to the Glossary of Exercises on the AXFIT youtube channel. Though, I recommend just watching the full uncut video. 
FULL WORKOUT VIDEO: The full video essentially brings you along with me during every second of the workout. I decided to make this full-workout video to give you a first person experience of being in my AXFIT class and take all the guess work out of understanding and using this workout blueprint.
All Training Guides Include:
Live UnCut Video of Full Boot Camp
Step-By-Step Workout Instructions
[Printable] Snapshot Version
Personal "My Account" Page
DO TRAINERS LOVE AXFIT BOOTCAMP WORKOUTS?

John Henley from Brisbane Australia

"Danielle, I have to say I LOVE YOUR videos and your AxFit style. I've been using your advice online to grow my fitness business that I started a few years ago. I started with nothing and have grew it to be my full time career. Thanks again and keep them coming, please!" (youtube comment)
Stacey Rukzudo from Riverside California

"Your going to make training guides?! Email me back when they are available because i want to be the first person using them. I've been going to your youtube channel for the past 5 years for ideas in my classes. Your such an inspiration and fun to watch. Oh ya, and my group was so sore after that whirlpool workout you put up a few weeks ago. I'm serious about letting me know when guides are available." (email)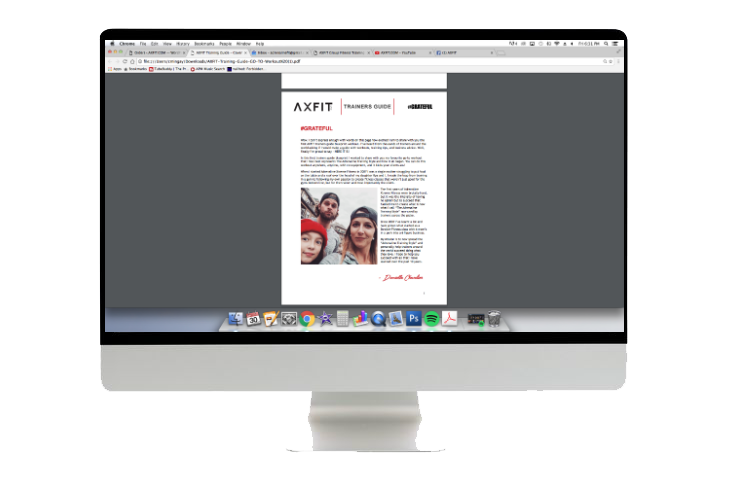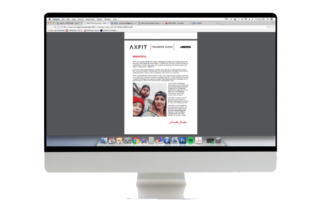 Once purchased you will be emailed links to download and/or view all training guide materials immediately. You can also go to the "MY ACCOUNT" page on AXFIT.com where you will always have a place to access all your AXFIT downloads 24/7. If you ever have any questions, please email me directly @ adrenalinefit@gmail.com.